Jacek Tylicki – An Artist Asks
An Artist Asks all questions to himself before he asks the world
A briefing to Jacek Tylicki by Uday Hue
Jacek Tylicki – You make such an intimate relation to nature in your work "Hues n Barks." Is there a message hidden in it or is it just a great artist's observation of nature which most people don't pay attention in their everyday life?
Uday Hue – How do we perceive abstract art? Can we consider abstract art as pure as abstract or don't they have any communicative patterns? Yes, these communicative paradigms are everywhere, and if ever the level of the artist's language connects with the perceiver's, that moment's ecstasy will remain in our memories forever. All these little glittering messages of communication could not be explained by some means. In this sense "Hues n Barks" have meanings, proportional to the number of the viewers. It is not hidden as one assumes, but seemingly so, because of their creative aspects.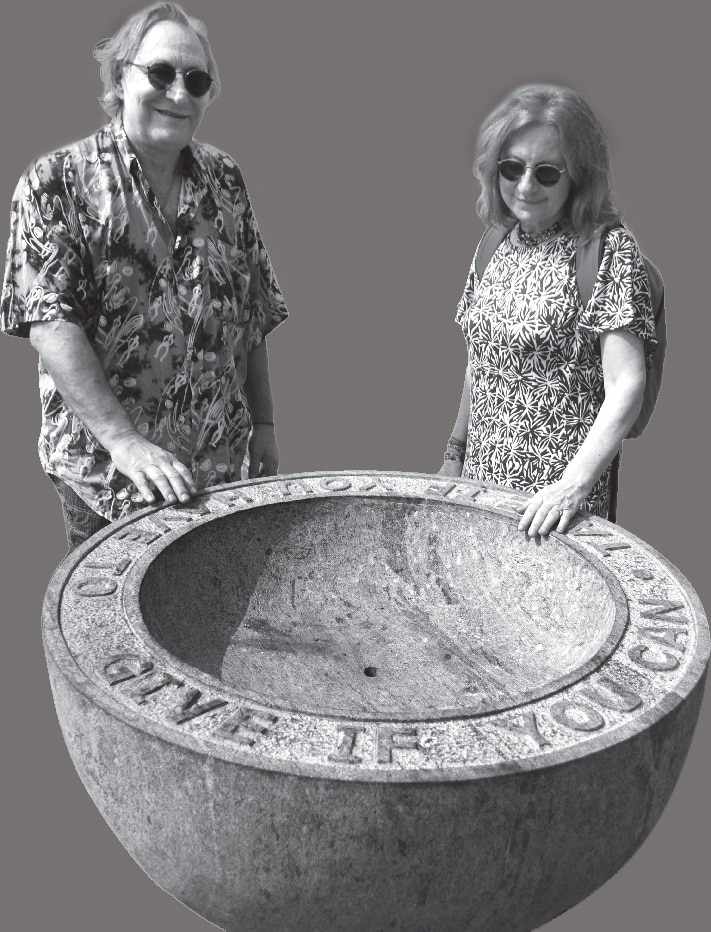 "Hues n Barks" is a photo essay depicting 26 works in a row and this sequence deliberately conveys the abstract of the work. Each one is titled to connect as a sentence of a story. But if the observer fragments out one from the group, that piece will individually give a distinct feel of the title it holds. Similarly, if seen without the headings, all of them will appear as an abstract image of nature. Indulging in this three-dimensional space of my photographs and the so-called story, would not be a fairy-tale experience. I am afraid, it could be terrific and moving.
"Hues n Barks" is not created through a great artist's eye but by a regular person who remembers his childhood fantasies or through a Pareidolia vision. And this correlates with most of us, don't they? When people see my work, they remember the colorful patches they have seen in their younger days, not only on the beautiful trees but even in their restroom tiles and more.
After my show, many of them admitted that they are inspired to view the tree barks and the flowers with the same gaze. Encompassing these 18 images in a sequence and giving them a poetic dimension required a creative pulse. Similarly, placing this in a proper political sphere in this vulnerable environment, I believe, needs a heart and a sense of responsibility.
Jacek Tylicki -Your art which was evolved being done together with your wife Reshma, by giving food to the poorest in your vicinity. How did you cross the disciplinary approach from social work to photography to the conceptual idea art you make now?
Uday Hue – Actually it happened the other way around. A helping hand for the victimized was our first thought. But in India, like most other countries, the rich and the poor are very distinct in living. In fact, we belong to the second sector. Helping others through our small offerings would be insane. Instead, we thought of creating artworks and collecting money for a reason. Bringing fame was a choice along with it. Many artists and celebrities anonymously who are providing aid to others, inspired us a lot and we decided to live actively within our scale, along with creative works.
A person with a compassionate heart can become an activist, but for a creative person, he should be an intelligent observer, humble listener and a perfect craftsman to recreate a nurtured reality. And of course, to cross the different disciplines, we need to live less scheduled lives.
Jacek Tylicki -How and when did you start creating art
Uday Hue – Art festivals at schools were the favorite times that I remember. I use to tell my mom that I was not going to school, at least on those days. The only art activity I enjoyed was playing tabletop rhythm accompaniments for my toilet-singing friends.
Then I decided to be an auto-rickshaw driver wishing to roam freely and pull over at my ease. But the hired trips of my passengers inspired me to travel further and further beyond. At the age of twenty-two, I traveled almost all the gullies and corners of a huge extraordinary country as a ticketless freak, which would be impossible in this pro-era of Indian Railways. This alluring country's overwhelming visual images pushed me to buy a 100 square inch Nikon SLR camera by selling my 50 sqft auto rickshaw. This kick-started my virtual travel in search of the pictures I dread to see.
Jacek Tylicki -Who or what are your influences?
Uday Hue -Fortunately, I had a few out of the box companions, who use to share their experiences in music, art, literature and other expressions, which were probably not common in a city, sized like Calicut. Along with the trends of modern art and culture, the band Pink Floyd influenced me directly by showing how to conceive and actualize an art form intellectually, technically and soulfully at the same time. And the powers of technology upgrades have given us the possibility to create any art form by ourselves.
Jacek Tylicki -Describe your creative process.
Uday Hue -Boredom acts as the potential energy backup for my creativity, and in contrast, waiting is the only meditation I practice. I believe, conceiving a unique idea is effortless, just a blink from thin air will do that. I am not neglecting the complex neuro-electricity and hardcore homework behind the screen. All other creative technics and processes are more or less the same as for any artist.
Jacek Tylicki – What are you working on currently?
Uday Hue -I process at least half a dozen of ideas randomly at a given point of time. Some of them will fade, a few reconsidered, or on a rare occasion, a strange idea will come out of the blue. In between, the most likely ones will actualize it's being, blending with my time. At present, I'm penning poetries – A collection of Scribbles and Sounds -PeKromm.
Jacek Tylicki -You did some interesting music pieces, one that used the sound of a tortured elephant, another one, mixed your baby's voice with electronically created ambient tracks. Can music be a part of a visual artist's oeuvre?
Uday Hue -Of course. My kind of music closely connects with visuals. In other words, I cannot compose music without seeing an image sequence on a timeline. Roughly, it is a counter-activity of Synesthesia that happens when I am composing. It brings visuals to the one's listening eyes. I even created a new genre for this purpose, as I could not resemble my music with any other genre or style. In short, I coined a new form – Synthphonic Program Music…
It blends Classical symphonic poems with environmental subjects. Unlike the Classical program music, it uses synths, softwares, ambient sounds, acoustic samplings and human voices to create a story in our imagination.
I interleaved the voice of my six-month-old baby with electronic tracks to visualize a theme called "Raining on the Sun." It is from my second album, Synesthetic EYE – which explains about the colors in a sociopolitical atmosphere. "Raining on the Sun" is the finale. It visualizes white, light, meditation, calmness, and fading.
Jacek Tylicki -With what media and genres do you work?
Uday Hue -I believe a real Art always flows with ease like a breeze and then stays unique forever. Unfortunately, today's artist like me have a conditioned mindset, moving with the establishment and with win-win selling propagandas. On the contrary, we have a broad spectrum of possibilities – from "bad art" to infinity. Or, let us think of making artwork for the other sensory organs, like aromatic Art for the nose, non-edible Artworks for the tongue or non-sexual Art forms for the skin, by pushing creativity to its fullness.
In my case, an idea itself will choose an appropriate form. In this technological age, the creative supports from the machines are enormous and endless. I have created a few writings, music, photographs, documentaries and some other forms of visual arts and my open heart seeks for uncommon.
Jacek Tylicki -What are your near or long term goals as an artist?
Uday Hue -Most of my moments have taught me one thing or the other, which usually morphs as an art if not as a thought. In my perspective, even though there is no reality, the corrupted human complexity itself shows as a false reality. Many brilliant minds have created masterpieces on the subject called reality or non-reality. By living in the present, I too was rolling on explorations of my own and kept on involving in the absurdities happening around; waiting to take a beautiful slow-motion of a crashing balloon called a Big lie or 'Life.'
Jacek Tylicki – How would you describe your works to someone who has never seen it?
Uday Hue -The visuals and the sounds are located one click away from our high-tech fingertips. But if the question not aimed towards a techie, this shall be the toughest in the array, and the answer would promote nothing but a verbal communication. Explaining any Art form through the oral or written language would be a complex activity. All attempts will prompt few hints and nothing else. We can try our level best to translate any language, art form or experience to another form if some unknown chemistry of communication is involved in the process. Otherwise, even an original artwork would not reveal its harmony.
Jacek Tylicki – Are you interested in seeing how people react to your work?
Uday Hue -When we see an Actor in real life, we look at him through our memories of his heroic acts on the big screen, a false image! People do not want to see common traits and travails in their superheroes. Such characteristics are undesirable to them. But when an Artist exhibits his artwork in a gallery or public place, he would behave in the same frequency or in a broader wavelength than his Artwork. So it would be a different stimulation for the people who react to the art and the artist simultaneously. I too like to interact with the people just as every Artist does, to enjoy different levels of brainstorming and experiences that I respect the most.
Jacek Tylicki – How does your everyday look like?
Uday Hue -Every day "I" look like a traveler, even though I am inside a room for an extended period. Through one perspective, this would be the most exciting feel a hi-tech epoch can offer us. Anyone can see some of his or her dreams through digital streaming or on a palm pad display. And if you are a dreamer by birth, you have to spend time and work hard to actualize a dream in your physical reality. What is the difference? All my days will look alike in the end, like any other's, when an aerial view neutralizes all the 'I.'
Jacek Tylicki -Where can people view/purchase your work?
Read on The NEW INDIAN EXPRESS